SportsCarsFans.com offers an online database with news, pictures, specifications, wallpapers, videos and prices of all different types of sports cars, fast cars and cool exotic cars.
An unforgettable 4x4 experience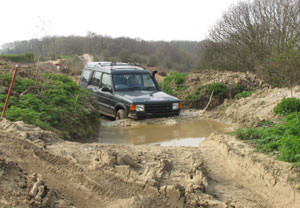 An increasing number of people have enjoyed track days at race circuits, driving fast cars and burning a little rubber along the way. A 4x4 experience is just as much fun, but it's more complex and certainly slower. Learning how to negotiate seemingly impossible terrain and putting these rugged beasts through their paces provides an unforgettable few hours. More information
Mercedes-Benz ML 63 AMG v/s BMW X6-M v/s BMW X5-M v/s Porsche Cayenne Turbo S v/s Audi Q7 V12 TDI
Which is better fast / luxury / sports car ? Compare them head to head Click here
| | | |
| --- | --- | --- |
| | | |
| Porsche GT2 | Brabus Mercedes Benz | Mazda Furai |
| Chrysler 300C | Z28 Muscle Car | Porsche 911GT |
Makes
AMG vs. Brabus: What are the Differences?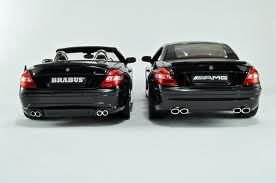 AMG and Brabus are two of the world's most famous tuning companies, both being affiliated with Mercedes-Benz, the difference being that AMG is now a subsidiary of Mercedes, where Brabus is still an aftermarket entity. There are key differences between the two brands, but one isn't necessarily better than the other. More information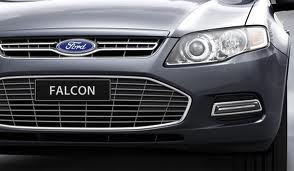 Among the great rivalries in motorsport, few have been as hotly contested for so long as that between Ford and arch-rivals Holden, the leading manufacturers in V8 Supercars, Australia's premier touring car championship. More information

Founded in 1972, the BMW M division was initially conceived with the intention of it complimenting and helping BMW's motorsports programme, but it soon changed and became part of the mainstream line-up, influencing the top specification models. It is now one of the most famous sports lines in the world.More information
SEMA Show 2012 drew more than 60,000 domestic and international buyers. The displays are segmented into 12 sections, and a New Products Showcase featured nearly 2,000 newly introduced parts, tools and components. In addition, the SEMA Show provides attendees with educational seminars, product demonstrations, special events, networking opportunities and more More information & pictures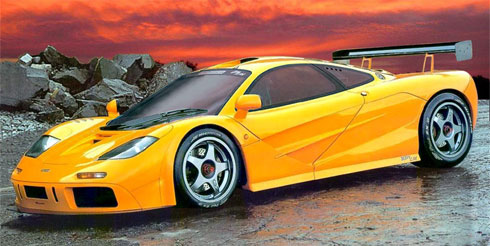 When we were kids, there's a good chance that, on one of our bedroom walls, we had a poster of a sports car, and one day dreamed of owning one. Even today, many adults dream of owning an expensive sports car, but, if they had the money, the dilemma of which one to buy ...More information
2013 Volvo S60 T5 AWD
The 2013 S60 introduces All Wheel Drive, making All Wheel Drive now available on the entire S60 model line up. Starting at $33,750 MSRP, the New Volvo S60 T5 AWD has an electronically controlled AWD system from Haldex, which gives it the traction abilities..More information & pictures
Ferrari yanked back the sheets on the company's F12 Berlinetta at the 2012 Geneva Motor Show, and the grinning horse has plenty cause to smile. It boasts a ludicrous 740 horsepower V12 under its hood that's capable of launching the vehicle to 62 mph in 3.1 seconds. Hesitate for another 5.3 seconds, and you'll waltz through the triple-digit barrier with ease.More information & pictures
This ActiveHybrid 5 is essentially a 535i sedan that pollutes less, travels farther on each of its 17.7 gallons of fuel, is painted BMW's alternative-propulsion color of choice, Bluewater Metallic, and weighs 330 pounds more due to its electric motor, electric power unit motherboard and lithium-ion battery pack. Both CO2 emissions and range are said to improve by roughly 16 percent in a car that performs up to par with a 535i, so it's a likeable proposition. Sticking with the standard 17-inch wheel/tire setup and setting the Driving Dynamics Control to Eco Pro mode, that'd make the CO2 rate 240 grams per mile. More information & pictures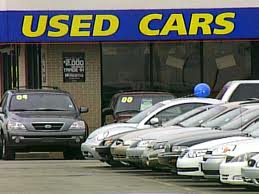 Everyone who owns a car knows that that as it ages and gets used it loses value. This loss of value is referred to as depreciation and for most cars (the exception being specialist and classic models) it cannot be avoided. Cars are rarely investments; they are commodities that rapidly lose their value.
Used cars depreciate at a much lower rate than new cars. It is not unusual for a new car to lose a third of its value or even more within its first year on the road.More information
Considering this is a prototype, we're suitably impressed with the fit and finish both inside and out. We're sure that Tesla was sweating the details in the run-up to this past weekend's festivities, and the tight gaps in the body panels and general exterior polish of the betas was proof the Tesla can at least get a handful of sedans ready for the spotlight. More information & pictures
The Sonata Hybrid may have taken longer than expected to hit the market, but its lithium-polymer battery pack and host of fuel-saving features have given Hyundai 35 miles per gallon city and 40 mpg highway fuel economy numbers to flash before consumers. And the Sonata Hybrid isn't battling the competition on fuel economy alone. It also features attractive styling that sharply differentiates it from non-hybrid Sonata models, while also carrying an MSRP thousands of dollars less than the Toyota Camry Hybrid and Ford Fusion Hybrid. More information
Equus Ultimate succeeds at feeling like a great value, but stops short of feeling like a great full-size luxury sedan. That's partially due to the interior and partially due to the 4.6-liter Tau V8. Its 385 horsepower and 333 pound-feet of torque certainly aren't anything to sneeze at, but this is 4,600-pound mass of Korean real estate, and it simply feels adequate. Other media outlets have tested the Equus and found 0-60 times in the mid-to-high six-second range, so it's certainly not slow, but the ECU and transmission tuning makes both off-the-line acceleration and highway passing feel more leisurely than we'd expect. More information
Next year, BMW will begin offering its turbocharged and direct-injected 2.0-liter inline four-cylinder engine on the 3 Series and 5 Series, matching Audi car-for-car in the entry-level and mid-size segments. But before the sedans arrive on U.S. shores – nixing the naturally aspirated 3.0-liter inline-six in the process – BMW is slipping its TwinPower four-cylinder into an unlikely host: the 2012 Z4 sDrive28i. More information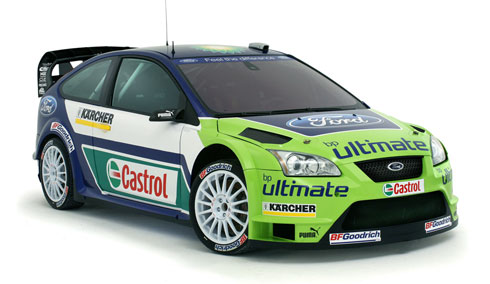 When a road car is designed, many compromises must be made in order to satisfy a wide audience. For some people the most important aspects of a car are its reliability and economy, while others are more concerned about its performance and raw power. There are also legal considerations that a manufacturer must take into account, for instance all new cars must be detuned below 3,000 rpm in order to reduce emissions. More information
While entries like the Cruze and Focus have garnered lots of attention, the Elantra has quietly established itself as a worthy alternative in this suddenly competitive segment. The redesigned Hyundai caught our attention with its expressive styling, an improved cabin and 40 miles per gallon highway rating. It sounds like a winning game plan to us, but does this revitalized Hyundai live up to its impressive stat sheet. . More information & pictures
Aston Martin subtly confirms production for V12 Zagato
Take a look at Aston Martin's website and you may notice a new model listed in its portfolio. Slotted in between the One-77 and the DBS sits the V12 Zagato, effectively confirming the new model's place in the company's production lineup and accompanied, in the fourth slide showcasing the model, by the statement "only a strictly limited run of road going cars will be built". The V12 Zagato is based on the Aston Martin V12 Vantage, but features fresh bodywork penned by the namesake Italian design house. The car celebrates of fifty years of collaboration between Aston Martin and Zagato, dating back to the original DB4 GT. More information
When the 300 first bowed in 2005, it brought a new-found element of menacing appeal to the full-size segment thanks to its high shoulder line, chopped roof and vertical grille. The design may have borrowed more than a few cues from the Bentley stable, but buyers were more than happy to embrace the high-dollar association. For 2011, Chrysler insists the 300 is all-new from tires to taillights, though much of that same look has held on for the new generation. The company's designers have given the big beast a more mature nose with LED-trimmed projection headlamps, touches of chrome and a more subdued grille. More information & pictures
FF means "Ferrari Four" and this unashamedly standout model will most likely cost around $300,000 when it hits North American ports in the end of October of this year. That's cheap. Why keep a $173,200 Porsche Panamera Turbo S, a $39,680 Jeep Grand Cherokee Limited 4×4, a $111,100 Corvette ZR1, and a $21,200 Ford Transit Connect cluttered in your drive, when you can save both money and garage space by snapping up the ingenious and rare all-wheel-drive 651-horsepower Ferrari FF and call it a day? More information & pictures
The Lexus IS 250 is instantly familiar, yet ever-so-slightly different for 2011. The reason is that little has changed on the exterior, with a few minor exceptions. Some updates are hard to find, while others are immediately clear. The front bumper and grille have received slight tweaks, while subtle changes have been made to the foglight area and lower fascia opening, which benefit from sharper cutouts. In back, the IS 250 wears new taillamp lenses and redone exhaust tips. More information & pictures
Review: 2012 Ford Focus Titanium
There's just one engine option for the 2012 Focus. The direct-injected 2.0-liter four cylinder powerplant puts out 160 horsepower at 6,500 rpm and 146 pound-feet of torque at 4,450 rpm. Those figures put the Focus near the the head of its class, which includes the Hyundai Elantra (148 horses and 131 lb-ft), Chevrolet Cruze (138 hp and 148 lb-ft), Honda Civic (the new 2012 model is rated at 140 horsepower, torque TBA) and Toyota Corolla (132 hp and 128 lb-ft). Among its primary rivals, the Ford is only bested by the Mazda3 s, which packs 167 hp and 168 lb-ft. More information & pictures
Officially Official: Porsche releases 918 hybrid details, priced from $845,000
Porsche has announced that dealers the world over have begun taking orders for the company's 918 Spyder. The plug-in hybrid will boast a 500-horsepower, 4.0-liter V8 engine and two electric motors capable of a combined 218 horsepower. Porsche says the hybrid powertrain will consume a mere 3.0 liters of fuel per 100 kilometers – or around 78 mpg. The German automaker hasn't released any fuel economy estimates based on U.S. testing standards, though EPA figures are said to be on the way. Look for the gas-electric Porsche supercar to touch down on U.S. soil by late 2013. More information
The combination of the lightweight aluminum space-frame chassis and the 372 horsepower, 4.2-liter direct injection V8 means the A8 is on par with its peers, but the addition of Audi's rear-biased Quattro all-wheel-drive puts it into new territory. While the engine's output is far from world-beating, the 328 pound-feet of torque available from 3,500 rpm onwards is more than enough to effortlessly merge with freeway traffic and blow into triple digits without thinking twice. But what impressed more than anything is the utter chuckability of what is – by all outward appearances – a ponderous, massive slab of aluminum and steel.More information & pictures